Chester Cemetery is located in Chester, Wayne County, Indiana about 3 miles north of Richmond, Indiana. The Chester Cemetery was originally a Friends Meeting House of the Chester Monthly Meeting. The following information from Hinshaw Quaker records gives some of the details of the Chester Monthly Meeting:
The Addington family was one of the founding members of this Quaker church.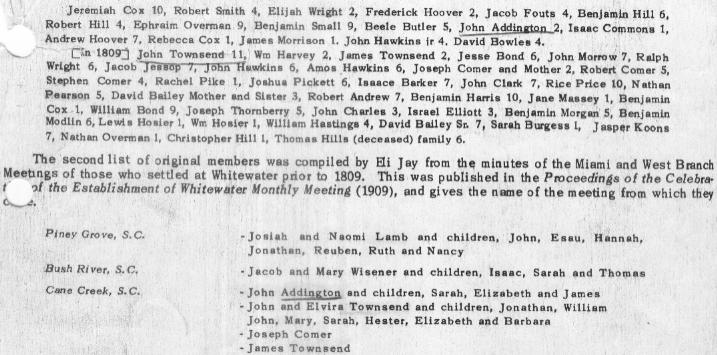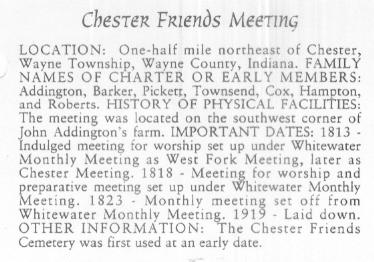 John Addington Jr. sold the Friends Monthly Meeting 2 and a half acres of land from the southwest corner of his property in 1820. Here is a list of some of early Addington land tranactions:
Book-Page Name Township-Range Section Acres Date

1-14 Addington John 14-1 SE 8 161.04 4 Dec 1806
1-14 Addington John 14-1 SW 9 155.35 11 May 1807
1-14 Addington Joseph 14-1 SW 1 164.88 14 Apr 1813
1-14 Addington Thomas 14-1 NE 8 161.06 11 May 1807

1-15 Addington John 14-1 NE 17 167.12 4 Dec 1806

C-240 Addington John Jur 14-1 SW 9 2.5 acres 2 Aug 1820
to Trustees of Friends M. C. $16.00

C-238 Addington William 14-1 SE 1 1 acre 7 Aug 1824
to Trustees of Friends M. C. $4.00
Location of 2 tracts bought by John Addington in 1806 and 1807.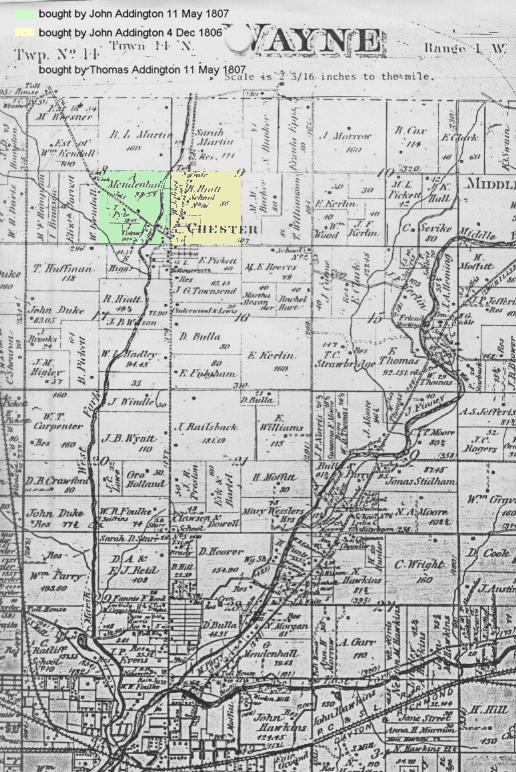 An 1880s map of Chester, Indiana showing the Friends Meeting House property and the original location of the cemetery. This property is approximately 2.5 acres. The Chester meeting was laid down in 1919 and currently the cemetery covers the entire property.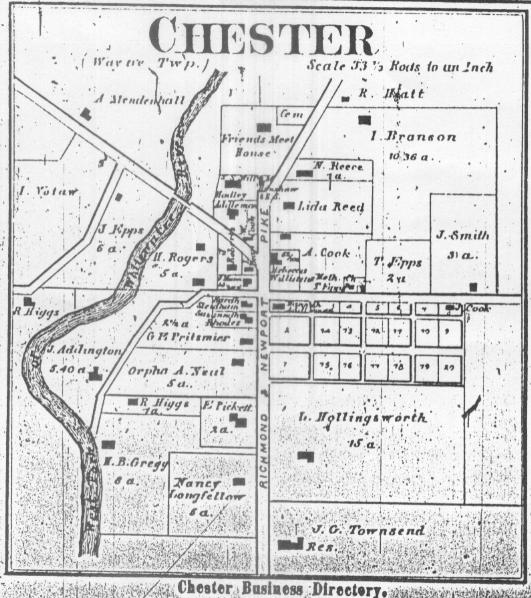 Notice in the 25 Mar 1826 Richmond Ledger "DIED - on the 14th of this month, a few miles of this place, SARAH ADDINGTON, aged one hundred years"
This was 6 years after John Addington Junior sold the land to the Chester Monthly Meeting and one record says that the Friends Cemetery was used at a very early date. John Addington Senior died in 1833 and he was most likely also buried in the Friends Cemetery.
A reading of the stones in this cemetery lists the only Addington stones found as:

Addington
John 1820-1906
Sabra 1826-1896
A-1-4-8 John Addington (1820-1906) is a son of A-1-4 John Addington (1780-1857), grandson of John Addington (1745-1833) and great grandson of Henry and Sarah Addington.

Gravestone of A-1-4-8 John Addington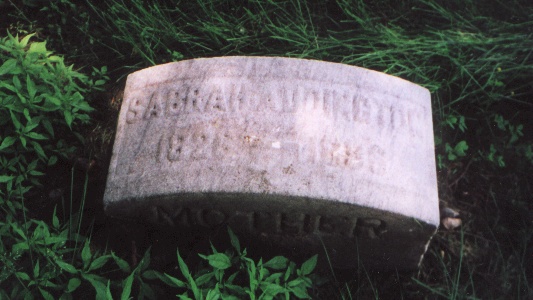 Gravestone of John's wife Sabra Ann Sails.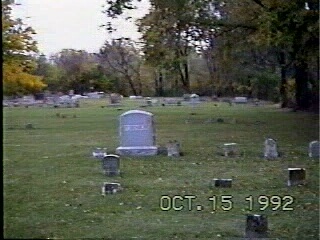 View from the northeast corner of the cemetery looking over the original cemetery area, where many stones are missing and the others that remain are unreadable.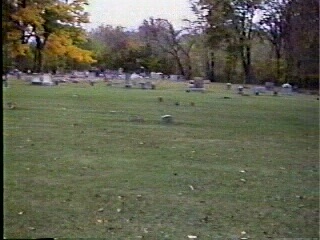 Apparently the oldest part of the cemetery.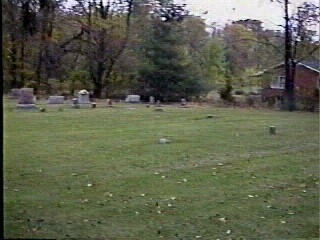 Photos taken by D. V. Addington, October 1992 and August 1994.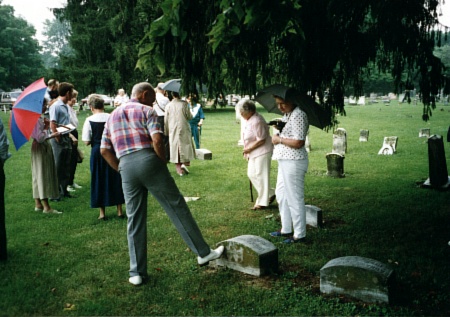 The 1994 Addington Family Reunion visiting Chester Friends Cemetery.